Fumigation is an effective measure for pest control that is used only under specific circumstances. The process of fumigation is much detailed and many of us are unaware of it. People always search about the preparation, process, and safety precautions of fumigation. What kind of pest problems require fumigation? It is necessary information that all of us need to be aware of in this present scenario.
The amount of pests that continue to invade homes is increasing day by day. Pests can be controlled with natural and DIY methods up to an extent. Most of the time when people identify a pest infestation, they didn't take any measures to control them. When the pests are out of control or the damage they create becomes visible, people think about kitting them.
Unfortunately, it is very hard to eradicate pests completely from your house. So, the smart choice ever is to hire a professional pest control service to take care of the problem. The NEW STAR pest control is one of the best pest control professionals in UAE who provide their services across Dubai, Sharjah, and Ajman.
PESTS THAT ARE COMMONLY TREATED WITH FUMIGATION
What kind of pest problems require fumigation? The pests that are most commonly treated using fumigation are the drywall termite, powder post beetles, and bed bugs. Unlike many other pests, these are the pests that hide deep within a home's infrastructure. So, it is very difficult to point out their infestation and to kill them. These pests damage organic matter like drywall, clothes, flooring, and other furniture. The cost we need to spend for a fumigation service to control pests is much lesser than the damages they make to our space.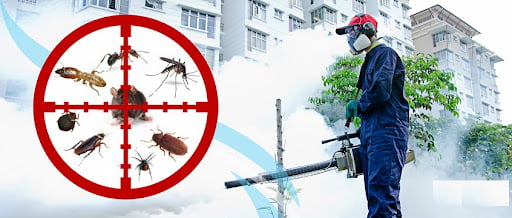 A few situations in which fumigation might be a viable solution include,
When food sources are contaminated by pests, it is better to choose fumigation services. In both commercial and industrial settings fumigation service is a suitable and safe pest control method in such a situation. Special chemicals that don't harm food can be used such circumstances.
Fumigation is a better solution to eradicate pests that hide deep within the walls and other infrastructures. The pests like termites, beetles, bedbugs etc. hide like this where traps and tools can't reach them.  
If you are looking for a quick and effective fix for an infestation, fumigation will be the correct choice. For one time eradication of pests, fumigation will be helpful. But you need to take additional steps to keep the problem from occurring again in the future.
HOW TO FUMIGATE YOUR HOME?
One of the first steps in fumigating your house is to choose whether you can do it yourself? Or do you need professional service? There are some factors that you need to consider before selecting a method.
The extent of the infestation is one of the main things to consider before taking action. DIY methods can use for small or localized infestation. The cost of pest control by fumigation and convenience of time is another factor. Both of these can also determine by the nature of pest infestation and the severity. If the fumigation process is done incorrectly, you are putting the health of your family, neighbors, and the surrounding environment at risk. So, you need to learn the fumigation process thoroughly before implementing it.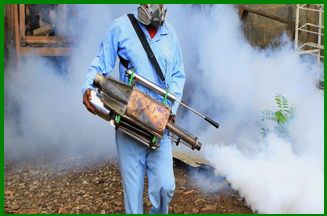 Hence, it is always better to seek professional help for a peaceful and safe pest control service. Fumigation by a professional pest control service like NEW STAR involves the process of incorporating a specific type of chemical, also known as a fumigant, which can apply to the entire area that houses the insect problem.