NEW STAR PEST CONTROL & CLEANING SERVICES
We specialize in pest control and all levels of cleaning and ground maintenance. As we've grown the
past 10 years, our clients have asked to provide other services which are line with our current
commitment to high standards of service. We have brought together the expertise and capabilities of
other companies with our values to help our clients achieve their goals. In simple terms
Residential Pest Control

Commercial Pest Control

Industrial Pest Control

Institutional Pest Control
Star pest services residential homes throughout the UAE. From the smallest homes to the largest townhouses, Star pest services have provided professional, courteous and effective service since 2007. Having pests in your home is more than an inconvenience. Pests can also pose health risks to adults, children and pets, even damage your home. It has always been Star pest services' belief that resolving pest issues does not require a sledge hammer when a much smaller tool will do. We use the appropriate methods to correct your pest problem. Our trained and knowledgeable service staff will identify the pest and thus design a treatment plan to correct your specific problem.
When it comes to choosing a pest control firm to service your commercial property, you want a pest management company that puts your interests first, is aware of your budgetary goals and understands how to communicate with you to achieve your goal of a pest-free facility at a reasonable price. Star pest services are one of a select few pest control companies to gain national attention for our creative and professional service
Industrial pest management is, perhaps, the most complex pest management program of all. So many industrial accounts require a detailed accounting of every step made by their pest management firms in order to past audits by customers, regulatory agencies and corporate internal reviews. Star pest services is one of a very small number of pest management companies with the experience and know how to develop a complete pest management program from scratch and put your company in the position of earning the highest of audit scores
Pest management for institutions requires a special understanding of many sensitive issues. Nursing homes and hospitals cannot be treated the same way as a restaurant or warehouse. Pre-schools, elementary and secondary schools are treated differently than colleges and universities. A Star pest services has the people and the resources to keep abreast of the regulations and requirements. Pre-notification, posting, approved treatment methods and materials make up, but a small part of the intensive requirements needed to properly and legally treat institutional properties
Sanitization and Disinfection Services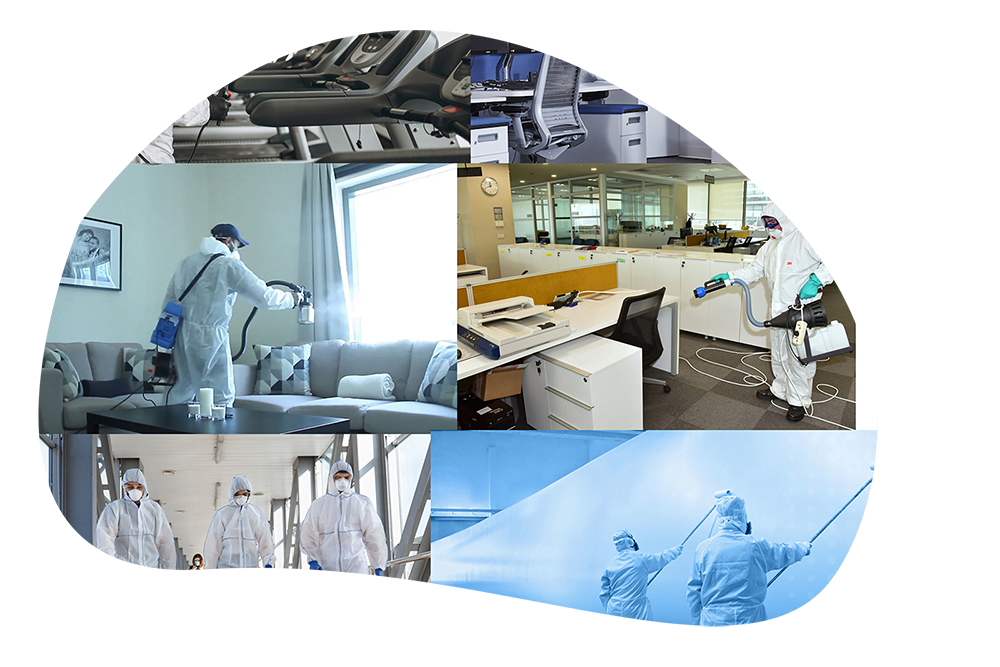 Only a clean today can create a healthy tomorrow. Sanitization and disinfection helps in killing the germs and thereby protect ourselves and surrounding environment from harmful germs. Sanitization is the process of cleaning by killing or removing germ from the objects. It helps to lower the number of germ to a safe level. Sanitization helps to protect human health by regulating the transmission of disease. Disinfection is the process of killing germs and infectious organisms on the surface. The chemical agents in the disinfectant prevent the spread of harmful bacteria and virus. New star pest control offers best sanitization and disinfection service in Dubai, Ajman, and Sharjah and all over UAE.
Schedule Your Time Now & Get Free Estimate

Online Booking
Providing Easy Online and Offline Booking

Certified Team
Authority Certified Team for The Best Result

Best Products
High Branded Quality Certified Products

Easy Payments
Providing Online and Offline payments System