When it comes to choosing a pest control firm to service your commercial property, you want a pest management company that puts your interest first, is aware of your budgetary goals, and understands how to communicate with you to achieve your goal of a pest-free facility at a reasonable price. However, the importance of pest control in Dubai is a most discussed topic. Star pest services are one of a select few pest control companies to gain national attention for our creative and professional service.
NEED OF COMMERCIAL PEST CONTROL
Pest issues in a commercial field are a major problem that affects customer experience. The pest infestation can also cause the loss of potential customers in the commercial field. It in turn leads to profit loss and further issues in the working field. More than the home, commercial property buildings, and business houses require pest-control on a larger scale. So, Keeping any premises pest-free is ideal for avoiding infestation and spreading of diseases.
The pest issues in commercial spaces are very common. Importance of commercial pest control in Dubai. The damage they cause in there will be huge while comparing with residential areas. In this case of pest issue in the commercial field, calling a commercial pest control agency is the best course of action. And also, this will ensure the proper elimination of infestation. Professional pest control service providers typically know exactly how to use a broad range of pesticides to effectively deal with such problems.
Before selecting the exterminator, commercial property owners should familiarize themselves with the type of services such companies provide. Conducting research on any establishment one is considering is also important. However, this task can be accomplished by searching on the internet, where customer review on numerous pest control agencies can be found.
Even though you learn about all kinds of pest control methods that can be tried at your place, approaching a pest control service center will be a better option. Because then you could get well experienced and professional workers to solve your issues. New Star Pest control Company is one of the best options for you. It is a municipality approved pest control company. They provide services across Dubai, Sharjah, and Ajman.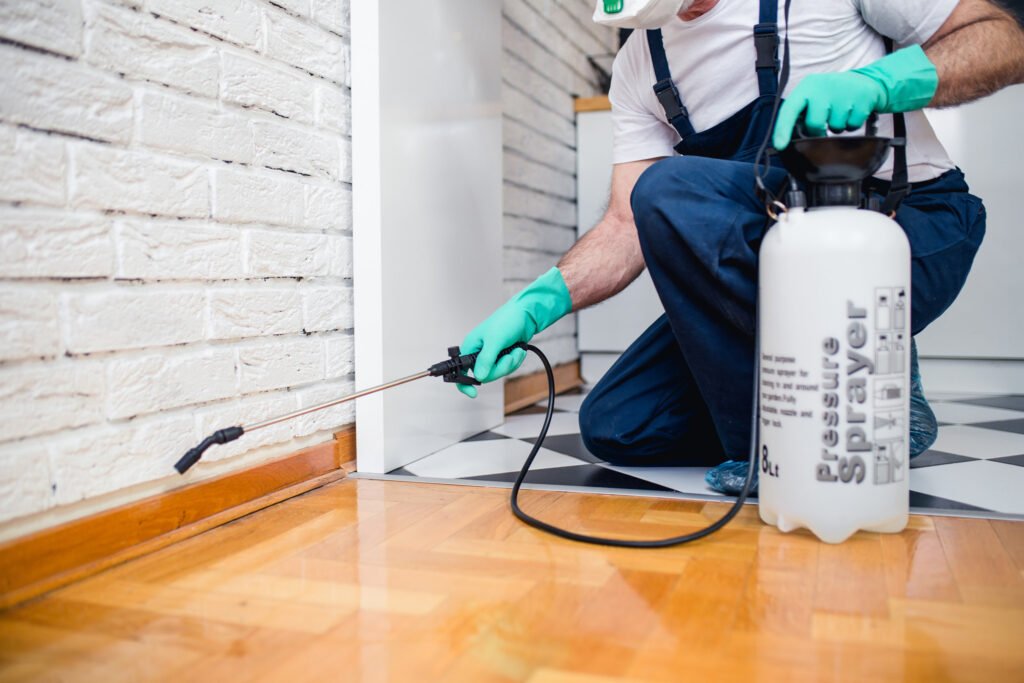 There are plenty of pest control products are available in the market. So, a clear analysis of the pests and the situation is necessary to choose a pest control product. The use of safe and effective pest management solution is an important task in commercial pest control. However, the certification by HACCP, RC and CIB, and evaluation by WHOPES are some of the quality assurances of pest control products. The spread of pests in commercial space is a threat to public health. So, in such situations the use of proper commercial pest control techniques is necessary.
A commercial setup is a space where a number of people interact daily. Their health is an important matter that the commercial company must consider. Hence, the pest-free environment only can assure the health of workers and customers there. The pest control products which can manage disease spreading and nuisance creating pests like cockroaches, mosquitoes, flies, termites, ants, rodents, etc. are available in the market.
Main pest control products
Insecticides
Rodenticides
INSECTICIDES
These are the substances used to kill insects. Insecticides are used in agriculture, medicine, industry, and consumers. Nearly all insecticides have the potential to significantly alter ecosystems; also many are toxic to humans and/ or animals. The insecticides can be classified as systematic insecticides and contact insecticides. importance of commercial pest control in Dubai. Systematic insecticides have residual or long term activity while contact insecticide have no residual activity.
The main insecticides used in commercial pest control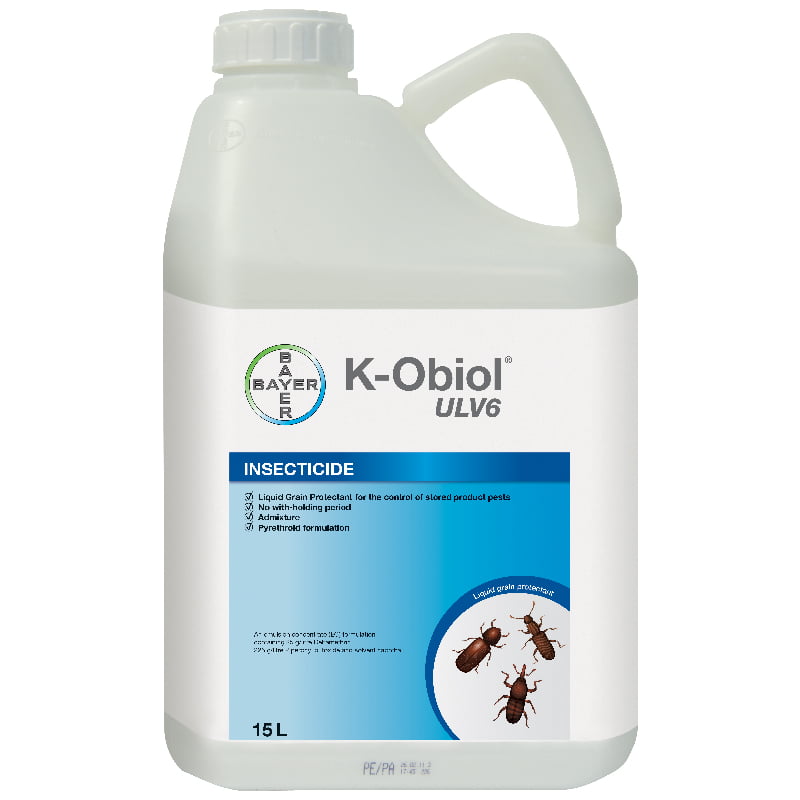 The K-Obiol is a residual pesticide effective against stored grain pests that affect rice and wheat. These pests are weevils, beetles, moths, etc. The main benefit of K-Obiol is, it is useful for the treatment of stacks and also has good chemical stability. A simple equipment is needed for the application of this insecticide. Above all K-Obiol is certified with the BIS ISI mark.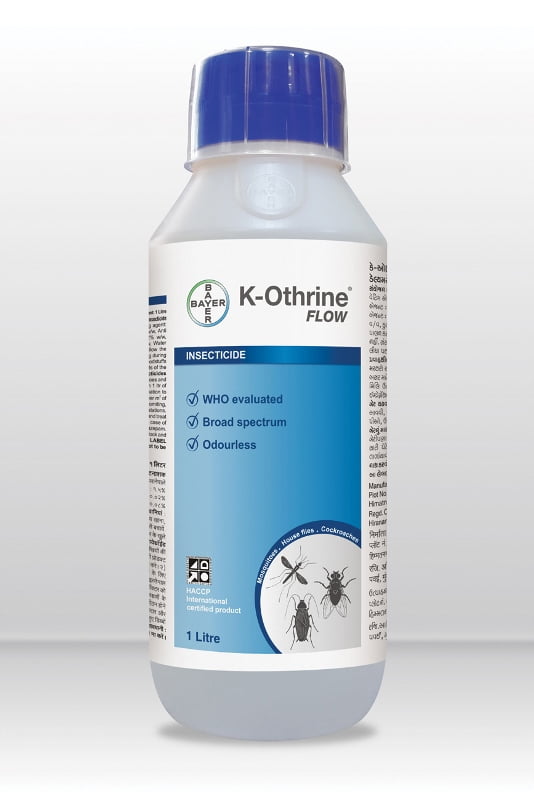 It contains deltamethrin 2.5% SC and also is useful for effective control of cockroaches, houseflies, and mosquitoes in houses. It can use as a residual spray on surfaces and for bed net impregnation to protect against adult mosquitoes. This product is effective also in low dosages and no requirement for organic solvents for this.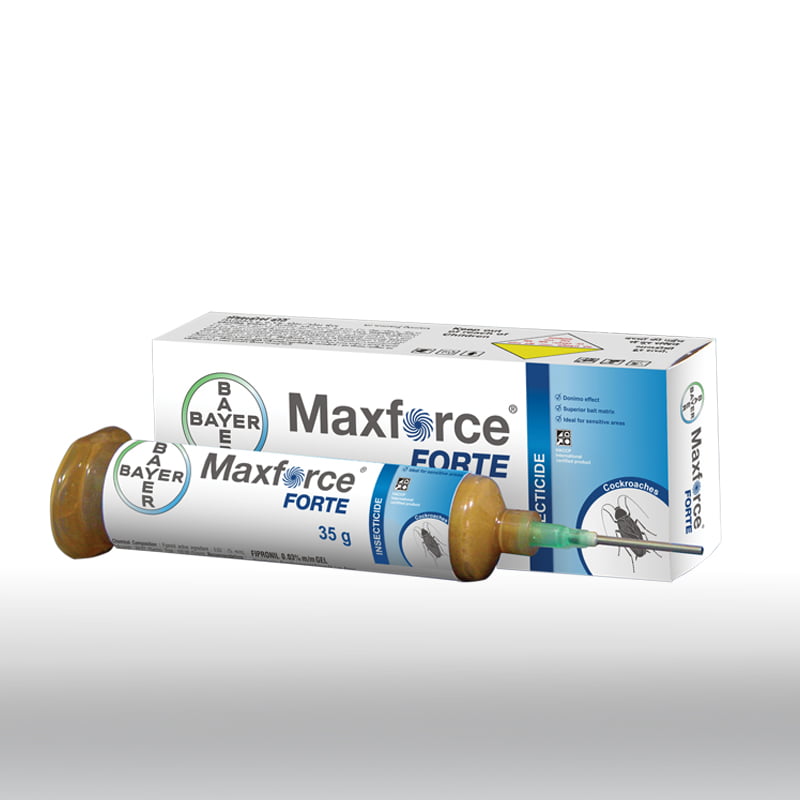 The insecticide Maxforce Forte contains Fipronil 0.05% along with gel that delivers quick results for the treatment of cockroach infestation. Cockroaches eat Maxforce Forte gel and spread the effect to other cockroaches by contamination through feces and also through physical contact with other cockroaches which is the domino effect. This will kill a number of cockroaches at a time, and more effective way of commercial pest control. This is highly effective even at low dosages. The product is ready to use, there is no need for measuring or mixing.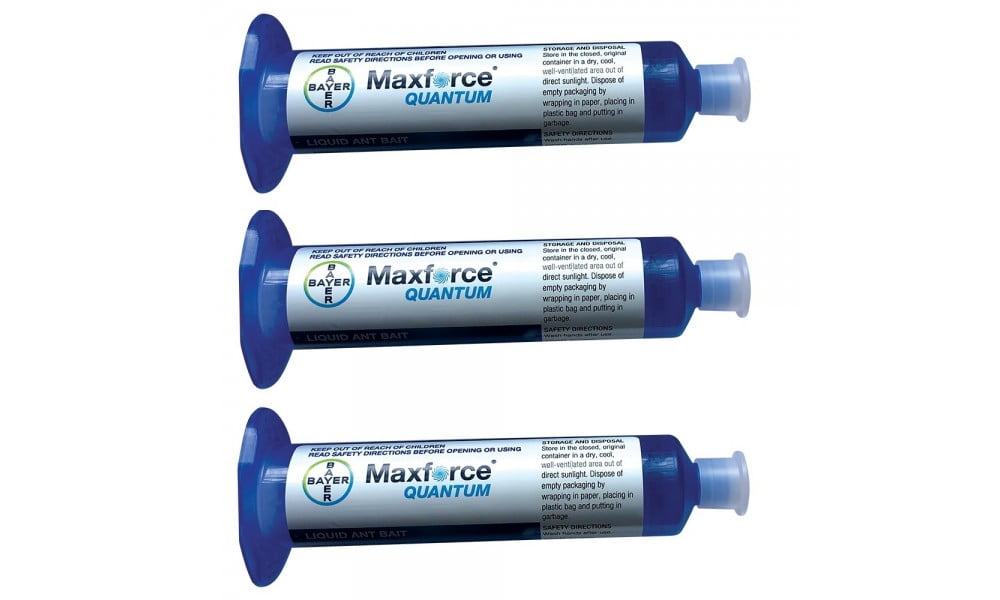 It is an easy to use and effective ant control product. The gel contains imidacloprid 0.03% in the form of syrupy liquid which ant species consume readily. The ant workers temporarily store the consumed ant gel and return to their nest. After that, they regurgitate the food and feed it to all individual ants including the queen, king, soldiers, and other workers. The product has excellent efficacy against multiple ant species.
Rodenticides are chemicals that are using for the purpose of killing rodents. They commonly used to kill mice, squirrels, woodchucks, chipmunks, porcupines, nutria, beavers, and voles. Some rodenticides are lethal after one exposure while others require more than one. The rodenticides are classified into three,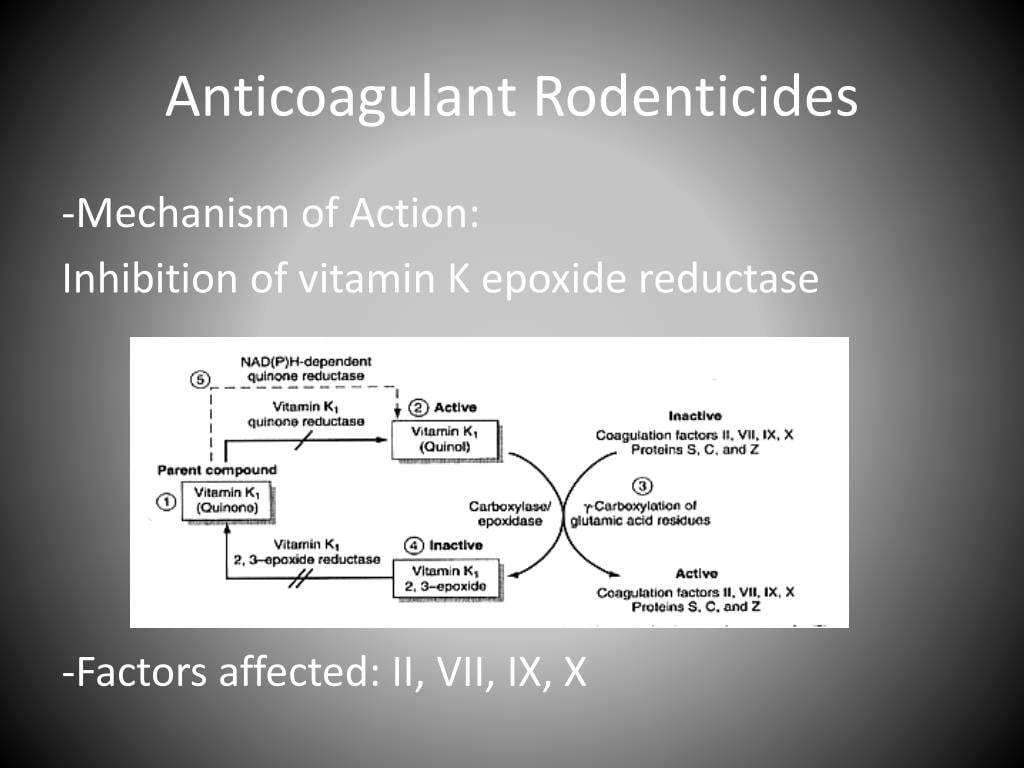 These are defining as chronic, single-dose, or multiple-dose rodenticides acting my effective blocking of the vitamin K cycle. It in turn resulting in an inability to produce essential blood-clotting factors. The main benefit of anticoagulants over the other poisons is that the time taken for the poison to induce death means that the rats do not associate the damage with their feeding habits.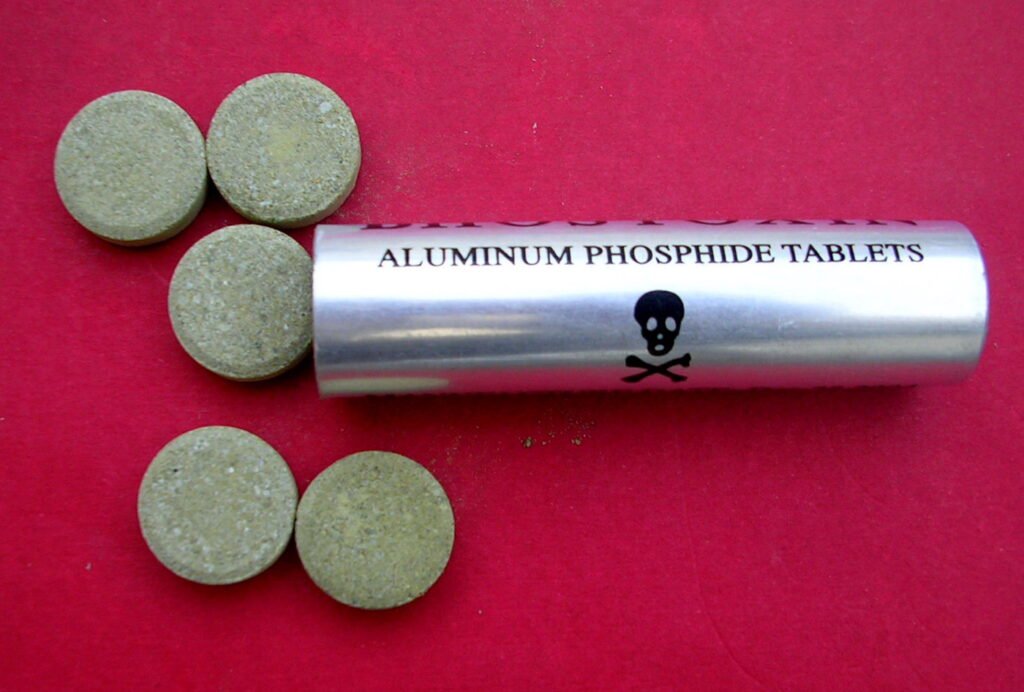 It is using as a means of killing rodents and are considering single-dose fast-acting rodenticides. The death of rodents will occur commonly within 1-3 days after single bait ingestion. The acid in the digestive system of rodents react with the phosphide in the rodenticide and form toxic phosphine gas.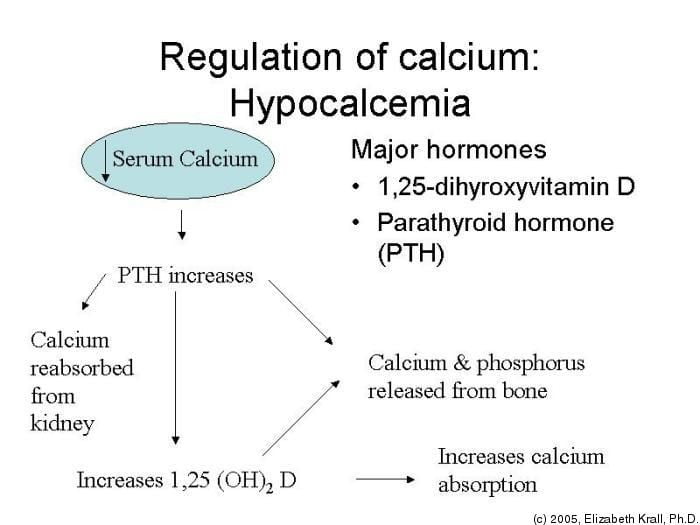 Vitamin D3 and vitamin D2 which are important to the human body also uses as rodenticides. They are toxic to rodents. If rodents consume the rodenticide bait it causes hypercalcemia. That means the calcium level of the rodent will increase and in turn blood vessels, kidneys, stomach, and lungs will be damaged.
KEEP YOUR PESTS UNDER CONTROL
The presence of insects, rodents, or other pests within your commercial space is a problem that causes distress to you and other related people. Importance of commercial pest control in Dubai. The presence of pests can hurt building, inventory, and reputation, and also threatens employees' and customers health. It also decreases the morale and productivity of the building.
Pests always create issues in every area. There are many methods to get rid of pest issues nowadays. Several pest control companies are available in every town and they provide better services with qualifies, professionals. New Star Pest control Company is one of the best options for you. It is a municipality approved pest control company deals with commercial pest control also.