WHAT IS PEST?
What Is Pest Control? And Who Is The Best Pest Control Service Provider In Dubai All of us are familiar with the term 'pest'. What actually is a pest? All insects are not pests. Pest is defined as an insect or small animal that is harmful to human life or damages crops. There are several insects that are beneficial to our life. But, they are not included in the list of pests. Pests include insects like flies, the bed bug, wasps, cockroaches, termite, rodent, ants, spiders, and animals like rats, lizards, etc. Pests cause diseases and may lead to ill health. So cleaning ourselves and the surrounding is the only way to escape from pests. Pest control is important because of the harmful effect of pests in society.
DIFFERENT TYPES OF PESTS
The commonly seen pests in households and living space and the adverse effects it cause to our life are listed below.
Cockroaches
Cockroaches are live in a dark smelly sewer environment and come out in search of food and warmth. They used to scatter around the living space and leave harmful bacteria, pathogens and that is very dangerous to human life. Even the simple existence of them also causes a threat to us. In addition, their urine, decay bodies contaminate the air, and through inhaling it causes risk to asthma patients. They also cause allergic reactions, typhoid, and diarrhea.
Fleas
Fleas are tiny blood-drinking insects which host on living organisms. Their bite causes allergic reactions. Also even cause anaphylaxis in some people. If they are swallowed it causes tapeworm in the stomach. It is very dangerous for humans and also for other animals.
Mosquitoes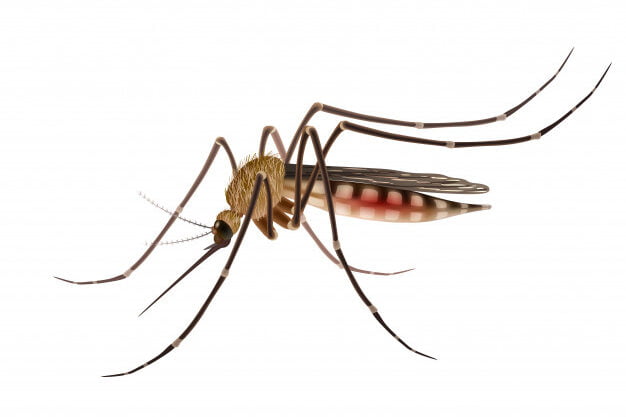 Mosquitoes are the most discussed pests that cause dangerous effects on human beings. They pierce into the host's skin to consume blood and its saliva causes an irritating rash. They are called the vectors of disease, which spread yellow fever, dengue, chikungunya, and also spread bird diseases like the West Nile virus.
Rats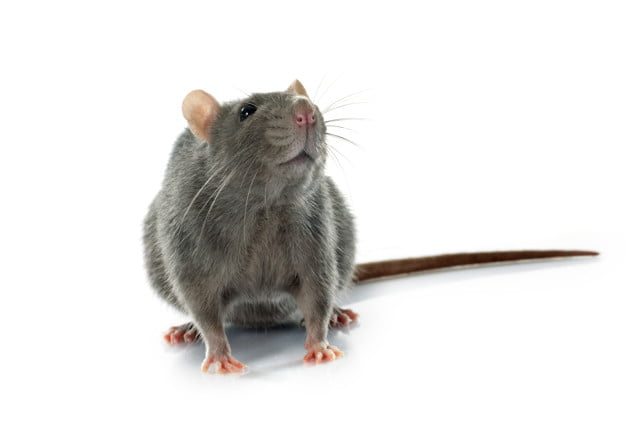 Rats cause the worst diseases which left serious health issues in human beings. They cause contamination in food and water through bites and even their presence is dangerous. They also spread serious diseases like plague and leptospirosis.
Bed bug
The Bed bugs are small parasitic insects that feed solely on the blood. Bed bugs are not always considered as dangerous pests. But, the bite of a bed bug affects each person in a different manner. So, people with allergic reactions will face the adverse effects of a bed bug bite. Otherwise, there will be an itching or a bite mark in the bite site. But, if there is an allergic reaction due to bed bug bite, medical attention is necessary.
In this twenty-first century, our technology has improved a lot and we have tremendous advanced methods to deal with pests. Also, many trained and experienced institutions and workers are available around us today. So, to live in a healthy environment setting, pest control is a major requirement.
Hence, getting pest control services done is a major requirement to stay healthy in the world. Therefore, here comes the importance of pest control service centers. There are several pest control services available in every nation. One of the best pest control services in Dubai is the New Star Pest Control and Cleaning Services.
STEPS OF INTEGRATED PEST MANAGEMENT
There are many traditional ways to destroy pests in our household. But these methods will not be effective in every circumstance. Sometimes, we may be too late to notice the dangerous production of pests and their actions. So, we need the assistance of a pest control service center. Prevention is better than cure. Above all preventative actions must be taken at the correct time to get a better result. A dramatically increasing population of pests is very dangerous. Steps for integrated pest control includes,
PROPER IDENTIFICATION
The proper identification of damage caused by the pest is the first step of integrated pest management. Identify the 'pest' responsible for it. There are both beneficial and harmful pests. First of all, categorize the pest based on its role. The pest that helps the growth and health of the product needed to be saved.
LEARN ABOUT THE LIFE CYCLE OF PEST
For proper identification of the stage of pest growth, we must learn about the biology and life cycle of the pest. Preventing the growth of pests is important. So, understanding the stage from where we need to use pest control services matters.
ACCURATE MONITORING OF THE SITUATION
For a better result, preventative actions should be done at the right time. You want to monitor the presence of pest thoroughly. Then evaluate the condition of the spread of the pest. Whether it spread all over or only to certain spots. Monitor the growth and spread of the pest, whether it is increasing in number or not. So, correct monitoring of these is necessary for a better pest control action.
CHOOSE THE ACTION
The number of pests and the severity of damage it cause is the main factors that determine the action. Sometimes, a certain number of pests are essential for our crop, or anything else to be healthy. But, there are some points where we must take an action to regulate the pest growth. Several pest management tactics are available to regulate pest growth.
EVALUATE RESULT
This is the most important step in pest control service. Evaluating the method that we applied gives the success rate of that method. Evaluate whether the action brought desired result or not. Also evaluate the level of its success and the satisfaction it brought to you.
When the cost of damage by the pest is more than the cost of control, you must do something to control it. For any pest situation, there will be several options to consider. The New Star Pest Control provides the best services to control pest growth and help you to live healthily.
NEW STAR PEST CONTROL AND CLEANING SERVICES
The New star is a partnership firm that commenced business operations in the year 2007 to provide the highest quality pest control services. It is one of the best pest control companies in Dubai. The New star has a trained and experienced team of workers and exclusive operations comparative to their competitors. They specialize in both residential and commercial building cleaning and pest control services have result-oriented positive aims and approaches. And also all levels of cleaning and ground maintenance. It is one of the municipality approved pest control companies in Dubai. Pest control services of NEW STAR pest control includes
Rodent control
Termite control
Insect control
Bedbugs
Ants
Cockroaches
Bird control
Proofing
Pigeons
Mosquito
Fly control
Spider control
Wasps and
Other pests.
NEW STAR PEST CONTROL SERVICES
New star pest control is the best and leading pest control company in Dubai. The exclusive services they provide includes,
Residential pest control
Commercial pest control
Institutional pest control
Pre-construction anti-termite treatment
Sanitization and disinfection services
Termite detection
RESIDENTIAL PEST CONTROL
Having pest in home is an inconvenience for all. Pest can also cause health issues and the unhygienic condition distress you. It has always been Star pest services belief that resolving pest issues is advanced with latest technologies. And there is no need of a hammer to kill pests when a much smaller tool is available. Star pest control use the appropriate methods to correct your pest problem.
COMMERCIAL PEST CONTROL
Pests can hurt your reputation and disrupt your day to day operations to an extent. Star Pest control provides powerful, proven commercial pest control services across UAE. They also provide custom solutions for the business and industry of the clients. Also solve pest problems including cockroaches, ants, and spiders.
INSTITUTIONAL PEST CONTROL
Pest management for institutions requires a special understanding of many sensitive issues. It is because of that, different treatment methods are needed for different institutions. Schools, hospitals, restaurant, etc. have their own working style and the treatment they require are entirely different from each other. New Star Pest services have the people and the resources to keep abreast of the regulations and requirements. Pre-notification, posting, approved treatment methods, and materials are included in the service.
SANITIZATION AND DISINFECTION SERVICES
Sanitization and disinfection help in killing the germs and thereby protect ourselves and the surrounding environment from harmful germs. Sanitization is the process of cleaning by killing or removing germ from the objects it helps to protect human health by regulating the transmission of disease. Disinfection is the process of killing germs and infectious organisms on the surface. New Star Pest control offers the best sanitization and disinfection services in Dubai, Ajman, and Sharjah and all over UAE.
TERMITE DETECTION
Termatrac and Thermal imaging cameras are detection devices that use moisture, thermal, and radar sensors to detect the presence of termites in places that are not visible to the human eye. So, homes and gardens should have regular termite inspections of all accessible timber and potential termite entry points. Despite regular inspections of the garden, termites may still enter your home and cause destruction.