Why do you need pest control for restaurants? A pest infestation in restaurants will not only destroy your reputation but can also cause illness in your customers. The sight of pests in food and beverage establishments may lead to food contamination and spoiling customers' dining experience.  
Unplanned visits from the health inspector are a normal thing in restaurants. When there is a pest infestation in your restaurant, it affects the reputation also. So, protect your business and your customers with help from New Star Pest Control, UAE.
Need for pest control in restaurants
Pest control within restaurants is a big part of a restaurant's operational responsibilities. Pests are present in restaurants in every climate because of the plenty of availability of food items. So, it is important to be aware of them every season. However, several options remain well within restaurateurs' preventative purview to control and prevent pests.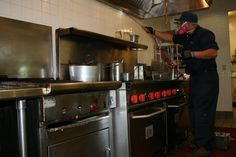 Food waste, messy kitchens, and trash attract pests inside the restaurants. So, cleaning the problem areas such as trash bins, sinks, drains, light fixtures, and storage or stock rooms is the primary step. Pests enter inside usually through holes or cracks in the windows, doors, and walls. So, it is important to do a regular maintenance assessment and repair any trouble spots.
Risks and hazards caused by pests in restaurants
The most dangerous risk of your restaurant dealing with a pest infestation in the kitchen or dining area is a loss of business. The sight of pests like rats, cockroaches, or flies in the dining area will affect the reputation of your restaurant. The unhygienic nature of the place reduces the number of customers.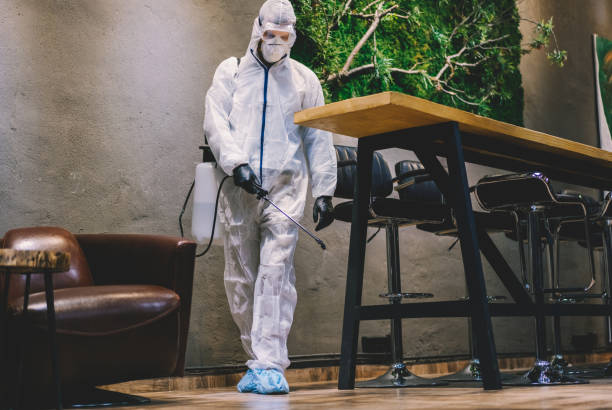 The presence of pests like flies carries hundreds of different bacteria species, including familiar microorganisms like E. coli and Salmonella. And also pests like mice, rats, etc. can carry and transmit both Hantavirus and a nasty kind of meningitis which cause troubling complications for pregnant women. The main risks and hazards caused by pests in restaurants are,
loss of business
spread diseases
affect the reputation of the restaurant
contaminate food
What's the best approach to pest control in restaurants?
People usually try to prevent the pests from entering their place by sealing the cracks and crevices present. Continuous monitoring is also important to get rid of pests from restaurants. Pest control in restaurants should follow very specific guidelines. So. Using DIY methods may not be successful always.
The best ever approach to pest control in food service is to call a professional. Because they will thoroughly analyze the situation and find a solution from the root itself.  The New Star Pest Control and Cleaning Services in UAE is one of the best pest control companies. They provide trained professional services across Dubai, Sharjah, Abu Dhabi, and Ajman.
For better results, using Integrated Pest Management (IPM) is the wise option that every professional follows. Professional exterminators begin with a consultation, where they will inspect both inside and out. Depending on the type of infestation you're experiencing, they will look in for specific things.