Managing pests in a post-pandemic situation is not an easy task. For more than two years we passed through a pandemic situation with Covid-19 and it made lots of issues for us and our surroundings. Why pest control is essential during this pandemic situation? Post-pandemic pest management is pest control during and after a pandemic situation. Going with these problems we need to be ready to face the pest problems in our area too. Because, the presence of pests around us will cause health issues, just like Covid-19 which is a zoonotic disease transmitted from animal species.
Pest Control During and After a Pandemic Situation
The behavior of pests also changed during this pandemic situation. So, having an effective pest management plan focused on prevention is essential. The use of pesticides and other methods should be in necessary situations. The issues with pests like cockroaches and rodents become bigger, especially in the food safety department.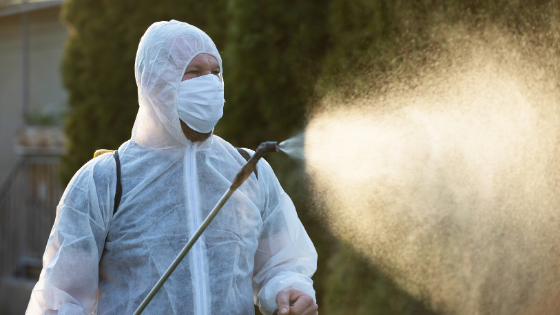 It is time to adapt to your pest management plan for a post-pandemic situation. We are always searching for methods to get rid of pests. There are several methods like natural remedies, using pesticides, traps, and other chemicals to kill or destroy pests.
But above all these, we need proper pest management programs now, more than ever. The cleaning and sanitization procedure that we followed during the pandemic situations has become a part of our routine now. So, for an effective pest management plan, in post-pandemic pest management, you can approach any of the pest control service centers nearby you.
We cannot notice the presence of pests immediately after they enter your space. So, using integrated pest management (IPM) program is one of the most effective methods to get rid of pests. IPM is an integrated method of using preventative tactics such as exclusion, sanitation, and regular maintenance.
Commercial Pest Control in Post-Pandemic Situation
The presence of pests in industrial areas is a nuisance to all the workers and customers. In addition to this, there is a chance of spreading diseases by contaminating food and other items. The structural damage and reputation management caused by them is also a risk factor in your business.
Rodents may chew the materials, cardboard, and even interior walls and cause damage to it. Their droppings and the infection from them is also an issue for everyone related to that area. In addition to this, the pests that cause allergic reaction also leads to huge losses in money.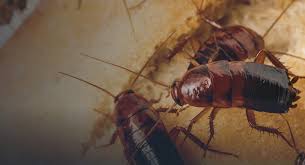 The pandemic situation taught us that proper hygiene is important. A clean and hygienic surrounding and healthy lifestyle will only save us from infectious diseases and illnesses. The best ever prevention method in post-pandemic pest management is to do a routine checkup and follow proper pest control services.
Role of a Pest Control Company in Post-Pandemic Pest Management
Instead of applying natural remedies by yourself, it is always better to approach any pest control company to save your health and wealth in the long run. Along with this ensures that everyone who belongs to your industry is practicing frequent hand washing and other healthy behaviors. The unavailability of food, water, and shelter for pests is the only thing that prevents them from entering inside.
The New Star Pest Control is one of the best pest control companies in the UAE. We provide pest control and cleaning services across Dubai, Sharjah, Ajman, and Abu Dhabi. Calls to pest control are raising daily, and we ensure the safety of our clients. With well-trained professionals, we aim to bring the safest pest control solutions to you in post-pandemic pest management.